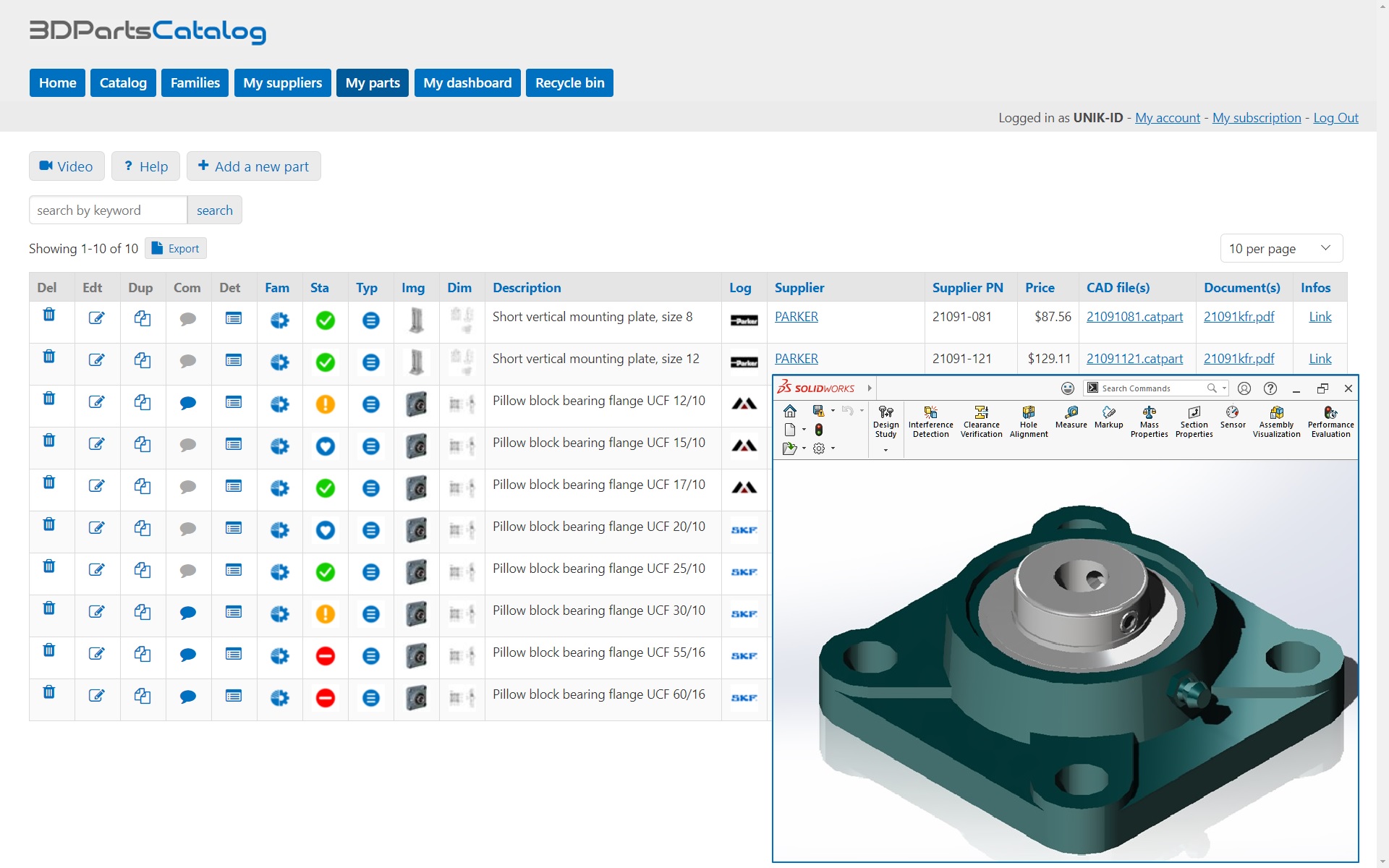 3DPartsCatalog
CAD Parts Library and CAD Parts Management
3DPartsCatalog is a unique web application that combines one of the largest library of CAD parts and a tool specially designed to manage the parts used in your products and machines.
The application not only gives you access to several thousand manufacturers offering CAD drawings of their products but also provides you with all the features to easily manage part data once downloaded from the manufacturer's website.
3DPartsManager
Powerfull and customized Parts Management
3DPartsManager is a web application specifically designed for managing the parts used in industrial products and machines: standard parts, commercial parts, special parts and replacement parts.
It allows you to centralize information about the parts (characteristics, CAD files, images, documents, external links, etc.), makes the information accessible (via search, sorting, filters, etc.), and efficiently contributes to the reuse of parts in new product designs.
3DPartsManager functions independently or in tandem with your existing CAD, PDM, PLM, ERP or other tools.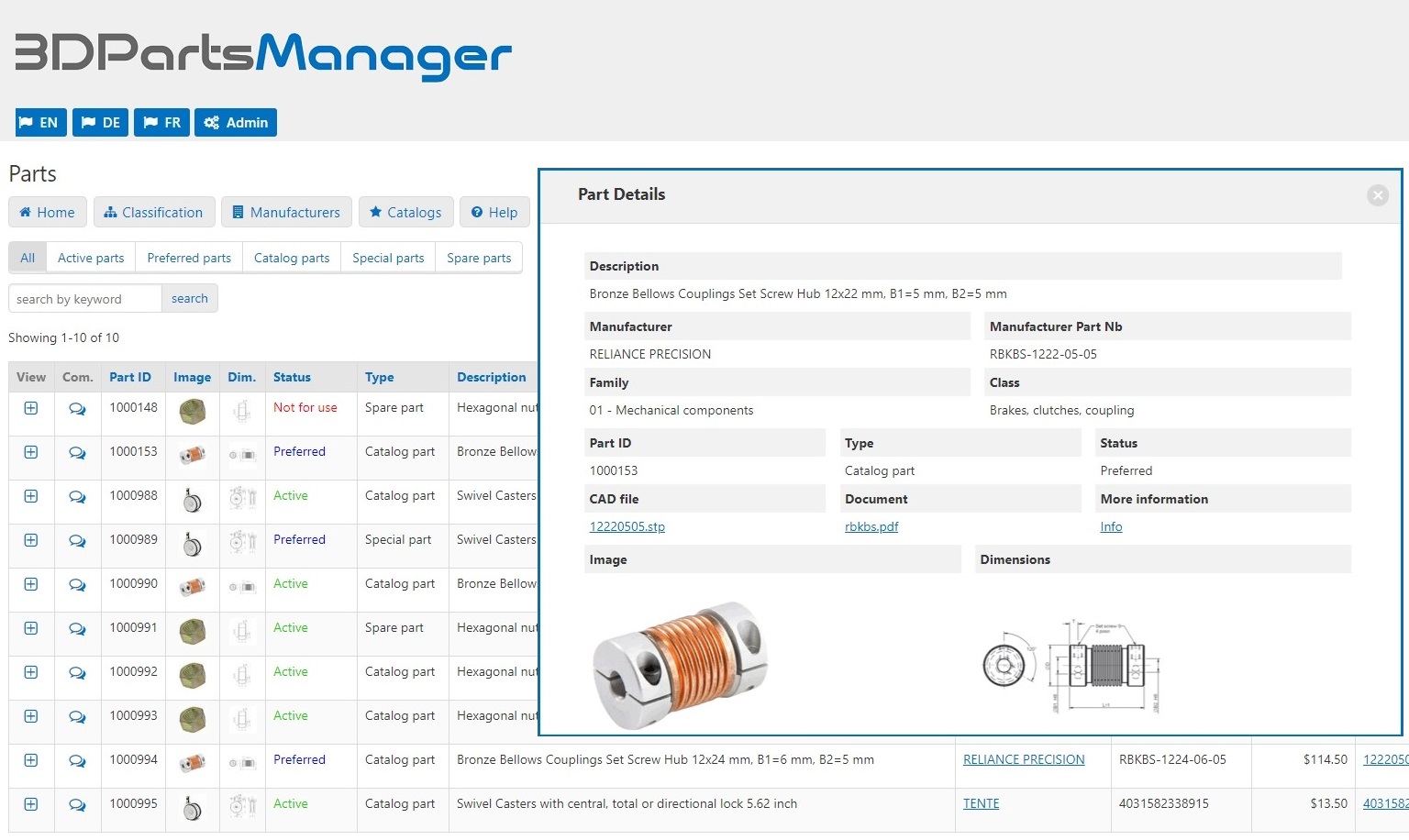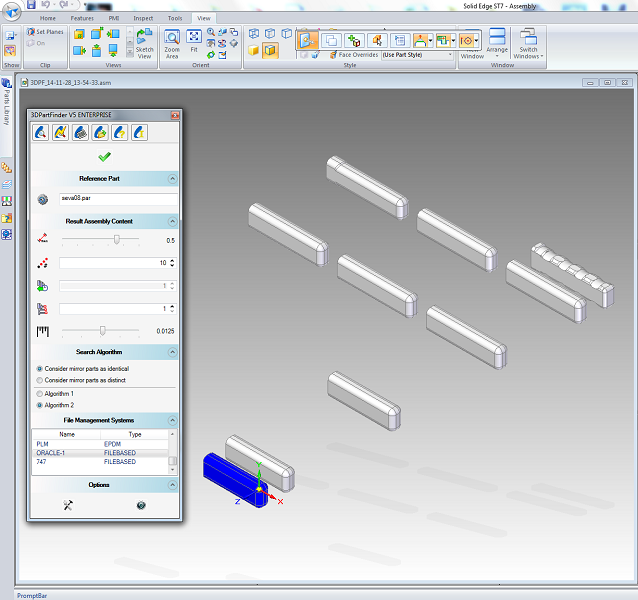 3DPartsFinder
Reuse existing parts to create better products
3DPartsFinder is an application specializing in the geometric search and analysis of 3D CAD parts.
3DPartsFinder offers two main features:
– Easily and quickly find all similar parts from a 3D CAD model or a simple sketch to reuse existing parts rather than creating new parts
– Analyze and classify a set of existing 3D CAD parts in order to detect functional duplicates and reduce the overall panel of parts
3DPartsFinder functions independently (for purchase or standardization deparments) or fully integrated in your CAD software : CATIA, NX, CREO, SOLIDWORKS, SOLIDEDGE and INVENTOR